Welcome !
Offering an assortment of Wall Paper, Paint Products such as Paint Rollers, Rubber Rollers, Designer Rollers, Sponge Rollers, Flocking Rollers, Set Rollers, Special Design Rollers, Masking Tapes, Paint Brushes, Artist Brushes, Paint Allied Tools, Designer Paint Rollers etc....

About Us

The interior or exterior designing process, renovation or a new construction of a residential or commercial establishment is incomplete without painting process. Nowadays painting has become equally crucial as compared to the other renovation and designing tasks as it imparts a whole new dimension to the construction, designing or renovation theme. Established in the year 2004, at New Delhi, Vishwkarma Impex Pvt. Ltd. is a reputed Manufacturer, Importer, Exporter and Supplier of a wide range of Wall Paper and Paint Products such as Paint Rollers, Rubber Rollers, Designer Rollers, Sponge Rollers, Flocking Rollers, Set Rollers, Special Design Rollers, Masking Tapes, Paint Brushes, Artist Brushes, Ragging Tools, Paint Trays, Putty Knife, Roller Frames, Stencils, Painting Equipments (CREATION WORLD), RAVLONTEX Wall Textures (Super Fine, Rustik, Pearl coatings, Matt Finishes, Exterior Emulsions, Acrylic Distempers, Putti), etc. We are offering branded products in the market under the brand name of Rolltex.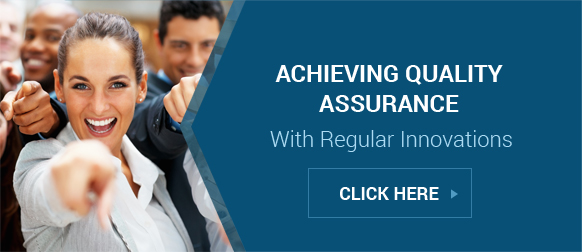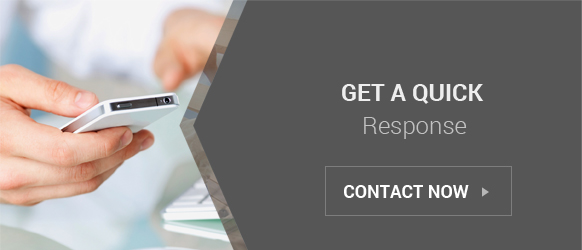 Product Range
Vishwkarma Impex Pvt. Ltd. is engaged in manufacturing, importing, exporting, and supplying a wide assortment of paint products such as:
Artist Brushes
Ragging Tools
Paint Trays
Putty Knife
Roller Frames
Border Wall
Coverings
Painting Equipment (CREATION WORLD)
Trowels


Paint Rollers


Acrylic Fur (PP Core)Hot Thermo bonded
Polyester Fur (PP Core)Hot Thermo bonded
Mini Rollers
Velvet Rollers
Polyester Foam Roller

Texture Master


Masking Tape
Spray gun
Texture Gun
Block Brush
Wire Brush
Putty knife
Rubber Sponge
Viscos Sponge
Bubble Sponge
Spike Roller

RAVLONTEX Wall Textures


Super Fine
Rustik
Pearl coating
Matt Finishes
Exterior Emulsions
Acrylic Distempers
Putti

Rubber Rollers
Soft Pattern Rubber Rollers
Designer Rollers
Sponge Rollers
Flocking Rollers
Set Rollers
Special Design Rollers
Masking Tapes
Paint Brushes
Stencils
Wall Paper
Quality Assurance
Within a short span of time, Vishwkarma Impex Pvt. Ltd. has recorded a consistently positive growth. We give utmost importance to the quality aspect and ensure that our products and processes confirm to the global quality norms. The parameters on which our products are quality tested are:
Uniform absorbant fabric
Resistance to ingredients like pigments, solubility agents, surfactants, versifiers, emulsifiers, etc.
Apart from these steps, we have with us modern equipment and tools to test the products for durability and reliability at client's end. Since quality is of paramount importance for us therefore in order to ensure strict conformance of our products to international quality standards, we have employed a team of expert quality analysts. This team ensures strict adherence of our products and processes to the various national and international quality parameters throughout entire manufacturing process.
Customer satisfaction
Ever since our inception in 2004, we have been consistently offering superior quality paint products to our clients and are catering to their specific requirements. Hence we can claim that we offer a comprehensive satisfaction to our clients in terms of impeccable quality, wide range of product options, competitive prices, superlative performance, authentic vendor & supplier base for high quality inputs, speed and effectiveness in handling clients' queries and complaints, etc. Our paint products are a value offering for our client's investment and our company takes great care of its customers through prompt and efficient customer support services.
Our Infrastructure
We possess a modern manufacturing unit, which is spread over a vast area and is fitted with the latest technology machines and equipment. Our company has also assembled a group of highly trained professionals that includes expert paint specialist, chemical experts and other production staff comprising of supervisors, engineers, designers, technicians, quality inspectors, R&D staff, amongst others. As a result all of our products are ultimate in quality and admirable in performance.
We have experienced R&D personnel having sufficient skills and expertise in their trade. They are assisted by cutting edge technology and gadgets to make sure that a product is conceived, designed and manufactured to meet a client's exact specifications. Further, our advanced and capacious warehousing facility is the basis of our timely delivery of product consignments under all circumstances. We also have a well equipped transportation system as well so that our product consignment is delivered to our clients on time.
Competitive Advantages
Ever since our inception, we have been receiving rich accolades from our clients on account of following factors:
Qualitative Range
Well Facilitated Infrastructure
Highly Skilled and Experienced Workforce
Prompt Delivery of Product Consignments
Standard/Customized Products
Affordable Prices
VISHWKARMA IMPEX PVT. LTD.
117, Paschim Enclave, Paschim Vihar, New Delhi - 110087, India
Phone :08045800027
Mr. Dinesh Suneja (CEO)
Mobile :08045800027
Mr. Sunil Suneja
Mobile :08045800027
Mr. Anil Suneja
Mobile :08045800027

Accepts only Domestic inquiries
Send Inquiry
Send Inquiry